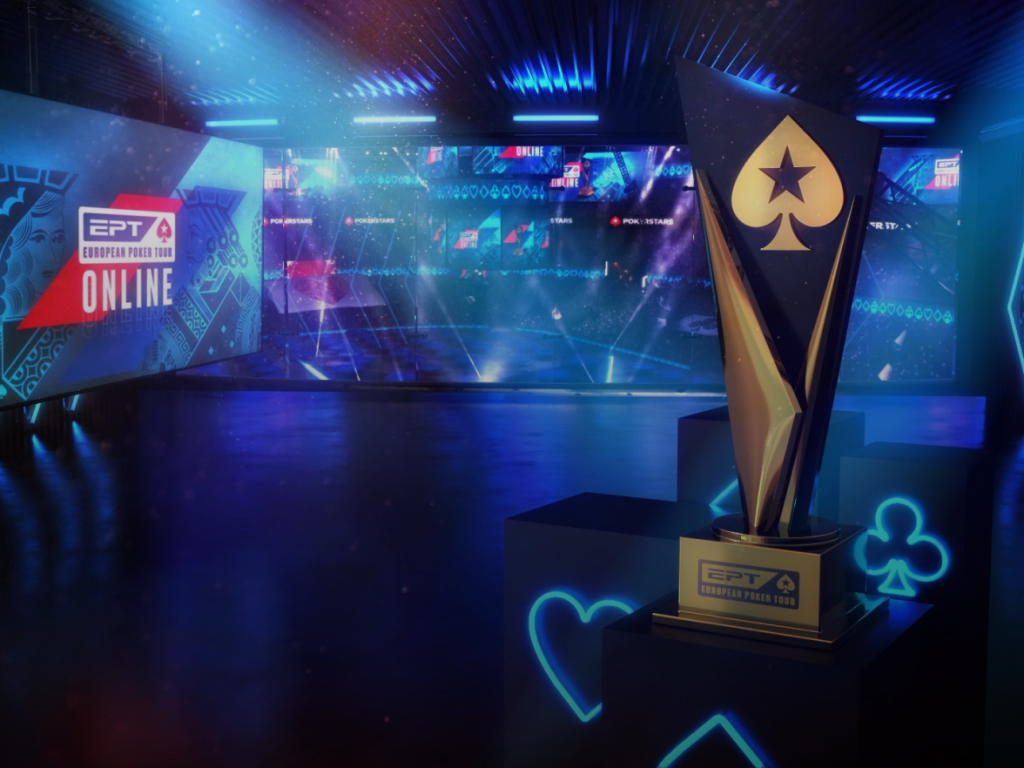 EUROPEAN POKER TOUR
December 7-18, 2022
ABOUT EPT
2022 EPT PRAGUE
Festival Dates: December 7-18, 2022

Key Dates:
Eureka Main Event: December 8-12 - €1,100
EPT Main Event: December 12-18 - €5,300
Eureka High Roller: December 11-12 - €2,200
EPT Super High Roller: Dec 11-13 - €50,000
EPT High Roller: December 16-18 - €10,300

CONDITIONS OF ENTRY

Players don't need a covid-certificate like proof of vaccination or a test to attend the EPT Prague event. However, please keep an eye on the most up-to-date travel to the Czech Republic conditions. The holding of the tournament and its schedules is subject to possible changes arising from the health situation (COVID-19) and the current restrictions in force imposed by the competent authorities.

The license holder and operator of this event is King's Casino Prague, and PokerStars Live is the sponsor of the event.

King's Casino Prague
Hilton Prague
Pobřežní 1
Prague 186 00
Czech Republic

Dress code: Casual, but no sportswear.
Minimum age: 18+
NB: You must bring photo ID or your passport to enter the casino.